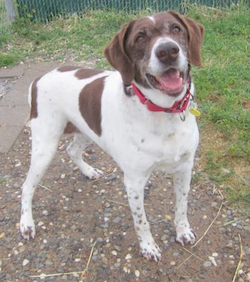 Meet Bailey
I'd like to be the one and only dog in my new home. I find cats a little TOO interesting, so best to keep them away. Due to my age, personality, I'm a better fit for homes with adults.
Talk about an active senior—78 pound Bailey has energy to spare that she likes to use playing fetch, swimming, going on walks, playing tug of war, getting bathed, running around, playing with stuffed toys, talking, being petted and hugged and just being with you (though she doesn't really like going on car rides with you); plus, she walks well on leash, knows such commands as "sit," "shake," "bark" and more, is reported to be house trained and needs a home where she will get plenty of exercise and attention and something to chew on when she has to be left alone.
##### SENIORS FOR SENIORS #####
Because I am 5+ years old, my adoption fees are waived for adopters over the age of 65.
Location:
Sacramento SPCA
6201 Florin Perkins Road
Sacramento, CA 95828
916-383-7387
Location: Sacramento, CA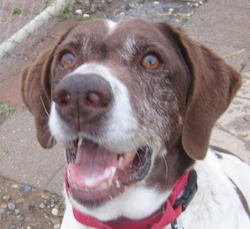 This is a shelter dog that may be in danger of being euthanized. Please contact the shelter directly for more information. You do not need to fill out our adoption questionnaire as you will be working directly with the shelter. Once a shelter dog has been adopted or placed into foster care, s/he will be removed from this listing section.