Give an Hour, Save a GSP!
Our rescue needs your help to save more GSPs! Join the fun and help us get to the next level by lending your time and energy to one of the positions below. Apply now, or contact us. Our Volunteer Coordinator will be in touch with you shortly!
Operations
Help Needed!

Foster Case Manager – Have you been wanting to find a volunteer opportunity where you can see your direct impact? Apply to be a Foster Case Manager! You'll work directly with the foster homes and foster dogs to help them through the foster program, from rescue to adoption. You should be familiar with a computer/internet and be available to take calls and answer emails during the day. Time requirement: varies, 1-5 hours per week.

Help Needed!

 Adoption Phone Screener – Play matchmaker! Interview prospective GSP adopters and make sure they're the match for the breed, and then help them find their perfect forever friend. Should be comfortable speaking on the phone and entering data into an online form. High energy breed experience is preferred. Time requirement: 2-5 hours per month.
Foster Coordinator –

Do you have rescue experience and are looking to take on a new level of responsibility? Foster Coordinator is critical to the success of the rescue – find foster homes for GSPs in need, assist Foster Case Managers with advice, and work closely with the Intake and Adoption teams to save as many GSPs as possible. Past rescue experience and familiarity with vet care desired. Time requirement: 5+ hours per week.

CPA – We are looking for a CPA who can provide us with advice on non-profit accounting and be able to perform an annual Review Opinion/Report. Time requirement: 2 hours per quarter, plus 2-3 hours annually.
Web Consultant – Do you have experience building and maintaining websites, and troubleshooting IT issues? We need a Web Consultant that is familiar with WordPress, including managing widgets and menus, customizing pages and sidebars, sufficient HTML skills, comfortable with image/media management, tags, categories. Plus would also be experience with the Google admin console. Time requirement: 1-3 hours per week.
Special Project Manager – We need a few committed volunteers to manage special operational projects. The projects are set to a certain duration of time, such as 1 month, so they're perfect volunteer opportunities for someone who has downtime in their schedule at certain times of year. Projects are data-oriented and require attention to detail. Time requirement: varies from project to project.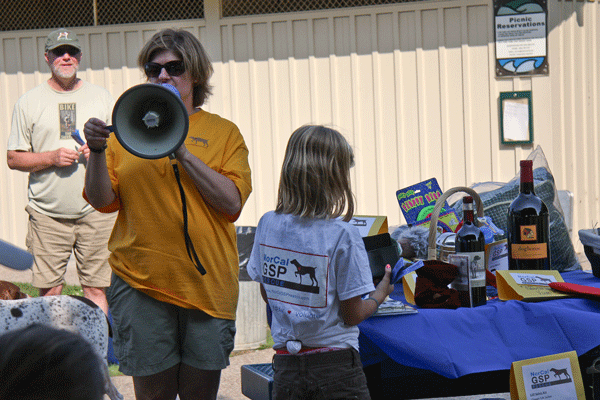 Fundraising
Development Coordinator – Make it possible for us to help needy GSPs! We are a privately funded organization, meaning that all our funding comes from private donors. This role is responsible for 

planning, implementing, and evaluating a comprehensive development strategy in order to support the continued growth of the organization. 

Be the driver behind those donations and make every dollar count to help GSPs! Job includes: oversee fundraising activities, identify new funding opportunities, ensure cultivation and stewardship of existing donors, oversee fundraising managers and volunteers.  Work closely with Treasurer. Should have strong communication skills. Time requirement: 3-5 hours/week

New!

 Fundraising Manager – You do not have to go door to door asking for money! M

anage online fundraising initiatives from behind the scenes. Review initiatives regularly and develop promotional information. Graphic design skills preferred. 

Time requirement: one hour per week.
Grant Manager – This role r

esearches grant opportunities that NorCal GSP Rescue may be eligible for and whose applications and reporting requirements we can meet via foundations, family foundations, and corporate giving opportunities. Familiarity with grants preferred. Time requirement: varies, a few hours/month.

Major Gifts Manager – 

This position is focused on developing major gift and planned giving donors. Develop relationships with donors and works with development coordinator to design individualized donor stewardship plans for donors. Time requirement: variable.

Special Projects Fundraising Manager(s) – Lead a one-time or ongoing project. For example, organizing a Chili's fundraising day, hosting a one-day rummage sale, setting up a Pet Food Express pet wash fundraiser, updating our Zazzle store online, etc.  Time requirement: varies per project, estimated 8 hours total per project.
Corporate Fundraising Manager  – This person would be in charge of requesting donations and sponsorships from corporations and businesses.  Time requirement: 30 minutes per week.

Events and Outreach
Volunteer Liaison – We are looking for volunteers to step up in the various areas of northern CA (East Bay, Sacramento, North Bay, SF, South Bay, Peninsula, Central Valley) to coordinate volunteer meet-ups in their area. These meet-ups will be a great opportunity to get volunteers more connected to the organization while also having some fun! Time requirement: a few hours a few times a year.
Day Host(s) – Perfect for the busy person, this job is one day only! Be the onsite event host for a scheduled event.  Duties include getting materials on site, setting up, overseeing volunteers, returning materials at the end of the day.  Time requirement: typically 4 to 8 hours.
Booth Staffer – Pick your time and place and set-up a mini booth at a Pet Food Express or grocery store to talk about the rescue. Completely flexible depending on your own schedule.
Photographers throughout northern California – A picture is worth a thousand words! So often adopters have told us that they saw the GSP's photo and knew they had to meet that dog. Help us promote our dogs and get them adopted! Should have good basic photo (and video) skills. The time commitment is minimal and can be scheduled at your convenience.
Ongoing Needs
Foster Homes – Provide a place to crash for a GSP in need. Be rewarded with lots of cuddling and slobbery kisses! Check out our fostering page for more info. 
Dog Transporters – See a bit more of Northern CA with a dog co-pilot by your side! Fill out our volunteer application and clear a spot in your car for a needy GSP!
Please note: all activities involving dog management or handling are open to volunteers 18 and older only.
We'd love to have your help! Questions about any of these positions?  Have other ways you can help? Contact us and our Volunteer Coordinator will get back to you!