Welcome Savanna! This beautiful southern belle was surrendered to the shelter by her owner when they moved away. Her life was turned upside down in an instant, but we were there to turn it the right way round again. Savanna is now enjoying the comfort and love of her foster home. And good girl that she is, she's proved to be both crate-trained and house-trained, and will go into crate with the command "go to bed." She is also perfecting the commands sit, down, stay, come and leave it. She loves a nice few walks per day. So far, she likes to be a solo dog, but is making some progress with her interactions with other dogs. If you're ready to give this girl the retirement years she deserves, apply to adopt her today.
Thanks to a Petfinder Foundation grant, Savanna will come with a $100 Petco gift card when adopted so you can shop for everything she needs to get settled in at your home!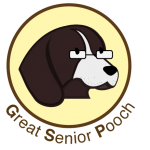 Savanna is a Great Senior Pooch! If you're a prior adopter, take advantage of our frequent flyer benefits and bring Savanna home for free! Just mention this offer to the adoption team when you apply.
| | | |
| --- | --- | --- |
| Status: Adoption pending | Location: San Francisco Bay Area, CA | Adoption: $155 or free to previous adopters |
| Weight: 50 pounds | Age: 10 years | Kids: 6 and up |
| Other dogs: Maybe, if adopter has prior experience with resource guarding and will continue training plan | Cats: Dog savvy cats ok | Hunting: Unknown |
Thank you to Savanna's sponsors!
Won't you sponsor Savanna?