Through the dedication and support of our many foster homes, volunteers, donors and well-wishers, we are able to save the GSPs that need us. Here is a behind-the-scenes look at how it all happens: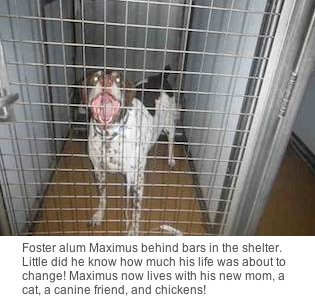 Intake: A team of intake volunteers continually monitors all GSPs in shelters throughout northern California, and keeps tabs on GSPs in private homes that might need our assistance. Our intake team works closely with shelters to evaluate each dog's level of need. While a 2 year-old female GSP might get scooped up quickly from a shelter, a 10 year-old senior boy with creaky joints isn't likely to make it out. We focus on those dogs that need us most, which often are those that are older or have an illness or injury. We rarely take in dogs directly from private owners, instead working to connect potential adopters directly with the dog by posting them to our website as a referral. This allows us to prioritize those dogs in the shelter who are in the most danger.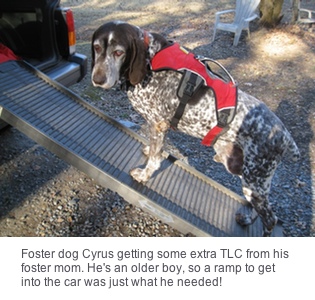 Foster: Once a GSP is identified that needs us NOW, our foster team works to find that dog a foster home immediately. After a foster home is secured, the next step is typically a visit to the vet for a tune up. This includes being spayed or neutered, receiving a heartworm and fecal test, getting up-to-date vaccinations and a microchip, and receiving a thorough exam to identify any other potential health concerns. After the dog gets all checked out at the vet, they're off to their foster home! Check out our available foster dogs.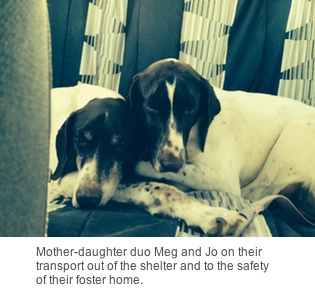 Transport: Moving the dog from the shelter to the vet to the foster home would never be possible without our transport volunteers. Once we have a plan for a dog to come into our care, our transport team lines up a ride for them. This can be as short as a quick 30 minute drive or as long as a plane flight across the state! No matter the distance, our volunteers always come through for the dogs.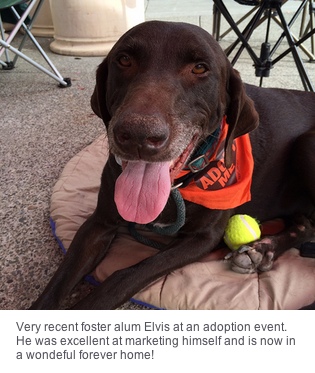 Adoption: Every GSP stays in foster care for at least two weeks. This lets us learn more about them – to give the adoptive family as much information as possible and to make sure it's a good match for the dog and the home. Our adoption team works hard to screen interested adopters thoroughly, including a phone call and home visit. Although the adoption process may take some time, it ensures that the dog goes to their perfect forever home.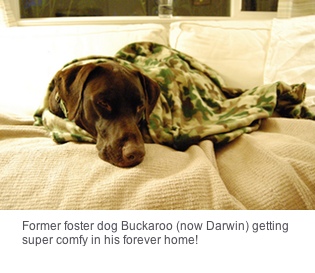 Post-adoption: Our work never stops. Even after a foster dog has found their forever home, we are there as a resource to the new family for the rest of the dog's life. We do regular check-ins for the first month, provide advice on medical or behavioral issues whenever needed, and help connect the new home with members of the GSP community. Former foster dogs are always a part of our rescue family, as is their new home!
If you're not yet a volunteer, but have been inspired by the work that is being done each and every day to save needy GSPs, apply to volunteer. We'd love to have your help!