Give us your birthday!
Tired of the same old birthday routine? Want to give instead of get? Donate your birthday and help save the lives of GSPs in need!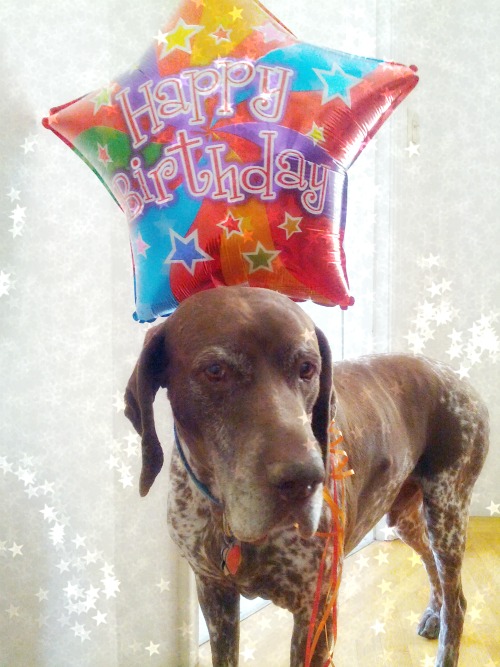 How it works:
Fill out the Birthday Page form below. Want us to include a photo or two? Email photos to birthdays@norcalgsprescue.org. Or pick one below.
You'll get your own Birthday Page on our web site; we'll email you the custom link to share. See Clark's sample page here.
Ask your friends and family to donate for your special day! Share your page via social media and email.
Enjoy the glow that comes from doing good! We'll use 100% of the money you raise to fund veterinary care for our foster dogs. Happy birthday to you!
PS – You can also do a Birthday Page for your pet! Celebrate his or her birthday or adoption day!