Meet cutie Cappie! This adorable young GSP boy is lucky to have landed in a loving foster home where he can get the care he needs for an old injury to his hip that wasn't treated. Cappie just recently had surgery to repair his hip, and in true GSP fashion, is already up and moving, and even back to pointing! His sweet nature hasn't stopped for a minute in all of this. He loves his people, his dog friends, and has even learned to live with cats. What a cutie!
If you'd like to help with Cappie's medical needs, please consider making a donation below.

| | | |
| --- | --- | --- |
| Status: Medical hold | Location: Sacramento area, CA | Adoption $: 310.00 with a $50.00 refund upon completion of a positive-reinforcement training class from a trainer on our training list, or approved by us in advance. |
| Weight:  57 pounds | Age: 1 year | Kids: 6 and up |
| Other dogs: Good with other dogs | Cats: Dog savvy ok | Hunting: Unknown |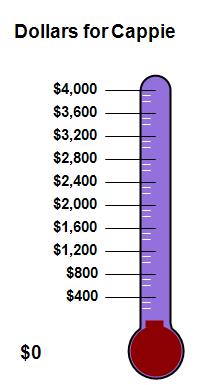 Thank you to Cappie's sponsors!
Eric & Alexia H.
Melissa A. and Bella
Sandy R. – Wishing a speedy recovery
Laurie B. – From Belle (GSP), Hudson (Griffon), Rosco (Puggle)
Kristin S. – From our GSPs, Ruger and Frieda
Erica D.
Steve A.
Darrell & Linda G.
Tina S.
Carol G. – Go Cappie
Jasmine C.
Carolyne C. – Love what you do for the best dogs ever!
Leah DeC.
Yvette R.
Nicole L.
Robert R.
Henry R.
Karen G.
Won't you sponsor Cappie too?