Great Senior Pooches
Senior GSPs deserve only the best in their retirement years. We'd like to be sure they get it. That's why we're always on the lookout for YOU - yes, you! You've got a soft spot for the oldies. That's why you are here, looking at this page of Great Senior Pooches. You know you want one. We can help you with that.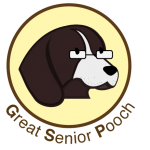 New! Adopt a GSP and Add a Great Senior Pooch for Free!   
That's right. We are serious about finding the best homes for our Grammy and Grampie GSPs. And if you've adopted from us before, or are in the process of adopting now, you can qualify to add a Great Senior Pooch to your family for free. Just mention this offer to our adoption team.    
The small print: we will work with you to determine the best timing for adding your Great Senior Pooch. If you are in the process of adopting now, we want to be sure that dog is well-settled first. This offer does not expire.
Sorry, no posts matched your criteria.