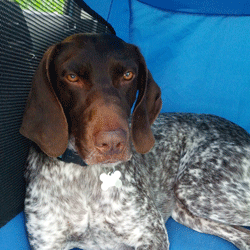 ---
The following veterinarians and boarding facilities have recently provided services at discounted rates:
Adobe Animal Hospital
4470 El Camino Real
Los Altos, CA 94022
Phone: 650.948.9661
www.adobe-animal.com
Barnum and Russum Animal Clinic
2255 Boynton Ave
Fairfield, CA 94533
Phone: 707.426.1761
Burnham Vet Clinic
6545 County Rd 48
Willows, CA 95988
Phone: 530.934.3311
Dr. Jyl's Mobile Vet Connection
7438 Cardwell Ave.
Orangevale, CA 95662
Phone: 916. 989.0738
www.drjyl.com
For the Love of Pets Veterinary Hospital
561 Idaho-Maryland Rd.
Grass Valley, CA 95945
Phone: 530.477.5683
www.fortheloveofpets.vetsuite.com
Lathrop Vet Center 
17600 Golden Valley Parkway
Lathrop, CA 95330
Phone: 209.944.7387
www.lathropvet.com
SAGE Centers for Veterinary Specialty and Emergency Care
Locations in Concord, San Mateo, Campbell and Dublin
www.sagecenters.com
Banfield Pet Hospitals
Several locations around the Bay Area
www.banfield.com
SF SPCA Veterinary Hospitals
Mission and Pacific Heights Campuses
www.sfspca.org
Central Veterinary Clinic
5245 Central Ave
Fremont, CA 94536
Phone: 510.797.7387
www.centralveterinary.com
Valley Animal Center
3934 North Hayston Ave
Fresno, CA 93726
Phone: 559.233.8690
www.valleyanimal.org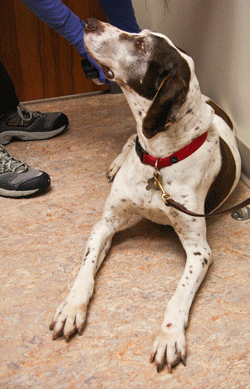 ---
Wag Hotels
SF, Sacramento, Oakland, Redwood City
www.waghotels.com
Pooch Hotel
180 N. Wolfe Rd
Sunnyvale, CA 94086
800-DOG-8199
http://poochhotel.com/sv.htm
---
Graphic Design
Monica Lacerda, Graphic Designer
Lacerda Graphic Design
San Francisco, CA
Phone: 415.730.9922
Email: moni@lmi.net
---
BigDogBoutique ♥'s rescues and donated to our organization.
---