We always need volunteers! Volunteering does not have to mean a large time commitment. In fact, many of our volunteers donate an hour or two a month, when it fits into their schedule. A range of opportunities are available – take a look at some of the ideas listed below. If you only have a couple of hours to give each month or two, you might like to help with transport or a garage sale. Invite your family to volunteer with you! If you have more time to give, perhaps you'd like to become more involved in our ongoing functions.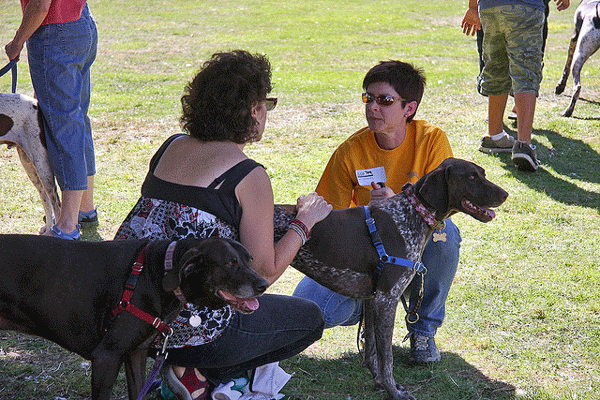 Check out our volunteers in action in our volunteer photo gallery!
Help with the dogs
visiting shelters to identify GSPs
transporting dogs
supervising dogs at public events
photographing foster dogs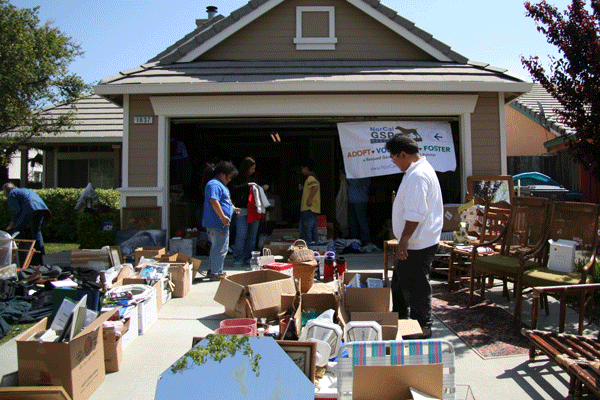 Other activities to help the dogs
helping with a special fundraising activity
posting flyers
staffing outreach events
assisting with marketing and social networking
fundraising/grant writing
data entry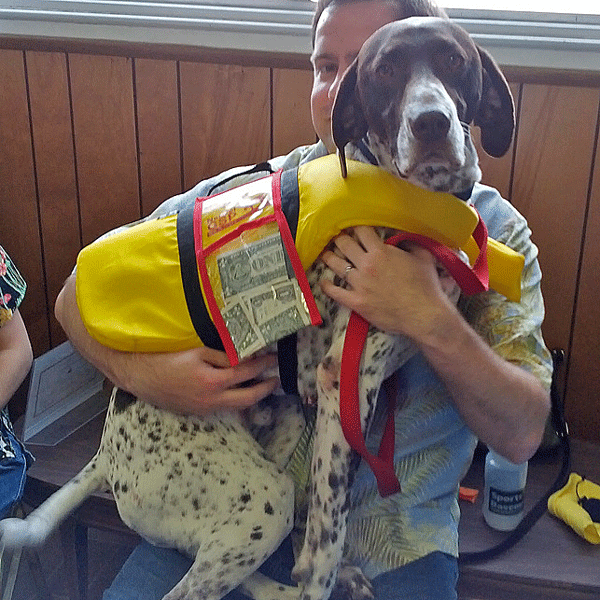 Did you know? Many larger employers offer volunteer grants! Does yours? Check with your human resources department to find out. A volunteer grant is when companies provide either a set monetary donation for every hour an employee volunteers, or provide a grant once the employee reaches a certain threshold. Make your volunteer hours count even more!
Info you will need: 
Full legal name: NorCal German Shorthaired Pointer Rescue, Inc
Mailing address: PO Box 933, Menlo Park, CA 94026
Contact: Barbara Gale, Treasurer
Please note: all activities involving dog management or handling are open to volunteers 18 and older only.
To become a volunteer, complete this application. Have questions or an idea for how you can help? Email us.
Want to do more? Consider becoming a foster home.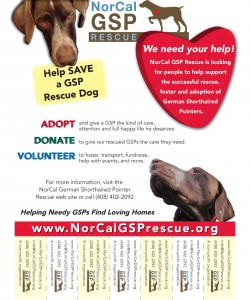 Not ready to sign up or only have a few minutes? You can still help by downloading and printing this NorCal GSP Rescue flyer and posting it on public announcement bulletin boards (eg: local dog parks, vet offices, coffee shops, libraries, smoothie shops & more).
No time at all? Consider making a donation to help the dogs.