When he arrived in foster care, Herschel made his anxious feelings towards other dogs known by barking and lunging when one crossed his path. But during a recent trip to visit his "foster grandma" in San Diego, he had a big breakthrough! After meeting his foster grandma's pup, a calm collie, they became fast friends. As the older and wiser soul, the collie seemed to show Herschel how to interact. Suddenly Herschel seemed happier, more playful and less anxious. Maybe he had just been looking for that doggy mentor all along!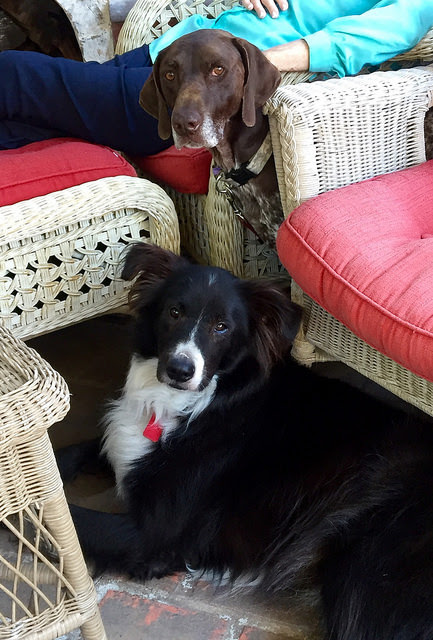 Since then, handsome Herschel has started spending time with other dogs. First on his list of new besties is a sweet mellow golden. These two proved to be a perfect pair!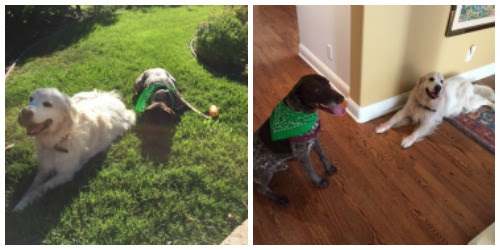 Herschel also met another GSP this past weekend. Sammy, an alum from 2015, and Herschel (in the red harness) were a total match, sharing walks and treats and generally having a great time. Herschel even tried to entice Sammy to play with him!