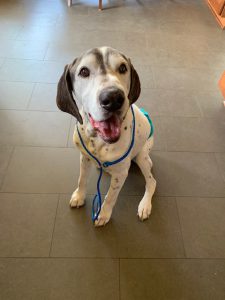 Welcome Jerry! This senior gent is brand new to our rescue, but we can tell one thing for sure already – he sure is cute! He may have a few extra years under his belt, but you wouldn't know it. This smiley boy is loving life – and ready to find a spot to live it up in his golden years! He loves all people, all dogs large and small, and is content to ignore cats in his home. He's a pretty easygoing all around, can stay home on his own while you're at work, and doesn't need a ton of exercise. The joys of a senior shorthair! If you're in need of a dog to make you feel loved and appreciated, Jerry's the guy!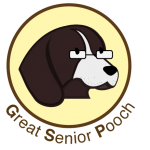 Jerry is a Great Senior Pooch! If you're a prior adopter, take advantage of our frequent flyer benefits and bring Jerry home for free! Just mention this offer to the adoption team when you apply.
| | | |
| --- | --- | --- |
| Status: Available | Location: San Francisco Bay Area, CA | Adoption $: 155 OR if you're a prior adopter, bring home Jerry for free! |
| Weight: 66 pounds | Age: 11-12 years | Kids: 6 and up |
| Other dogs: Good with other dogs | Cats: Can live with dog-savvy cats | Hunting: Unknown |
Thank you to Jerry's sponsors!
Won't you sponsor Jerry?