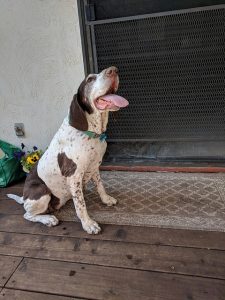 Juanna is a such a sweet senior – she's got one of the nicest dispositions we've seen! She's definitely over 10 years old and deserves a home where she'll get spoiled every single day. Juanna loves being around people and hasn't met a person or critter she doesn't like!
Her favorite past-times are hanging out at home near her people and taking naps. She loves soaking in the sun and will happily lay by your feet all day if you let her.
Juanna may be an older gal, but she has plenty of love to give. She is a calm and happy-go-lucky girl looking for her forever home – if you don't always feel like going for a walk either, she could be the one for you!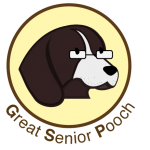 Juanna is a Great Senior Pooch! If you're a prior adopter, take advantage of our frequent flyer benefits and bring Juanna home for free! Just mention this offer to the adoption team when you apply.
| | | |
| --- | --- | --- |
| Status: Available | Location: San Francisco Bay Area, CA | Adoption $: 0 – Sponsored by Fairy Dogmother in light of special diet & meds |
| Weight: 50 pounds | Age: senior, most likely 12+ years | Kids: 6 and up |
| Other dogs: OK | Cats: Unknown | Hunting: Unknown |

Sweet Juanna is in need of your help!
She has kidney disease which is being monitored. Her tests are currently stable.
Juanna will be on multiple medications and a prescription diet for the foreseeable future. Her kidney values have stabilized now that she is getting good care and the right kind of food. She's also got arthritis and spinal disease that slows her down some days. If you'd like to help Juanna get the medicine, fancy diet, and follow-up tests she needs, please consider donating to her medical fund today!
Thank you to Juanna's sponsors!
Robert R.
Catherine T.
Janie S.
Won't you sponsor Juanna too?