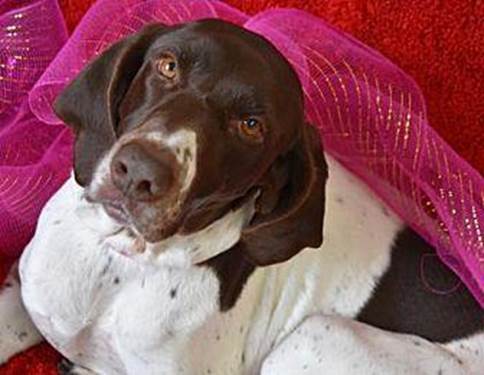 Shelter Staff made the following comments about this animal:
Hi, my name is Lacy! I'm a female, German Shorthaired Pointer mix, and I was born around 5/4/2013. I'd do great in just about any new home. I'm sure I can adjust quickly to changes and a new environment. If your household is somewhat busier and more active, I might just be the right dog! A sociable dog like me usually gets along well with other pets too. 
If you are interested in adopting her, contact Sequoia Humane Society:
6073 Loma Ave, Eureka, CA 95503
707 442-1782
info@sequoiahumane.org
This is a shelter dog that may be in danger of being euthanized. Please contact the shelter directly for more information. You do not need to fill out our adoption questionnaire as you will be working directly with the shelter. Once a shelter dog has been adopted or placed into foster care, s/he will be removed from this listing section.
Location: Eureka, CA