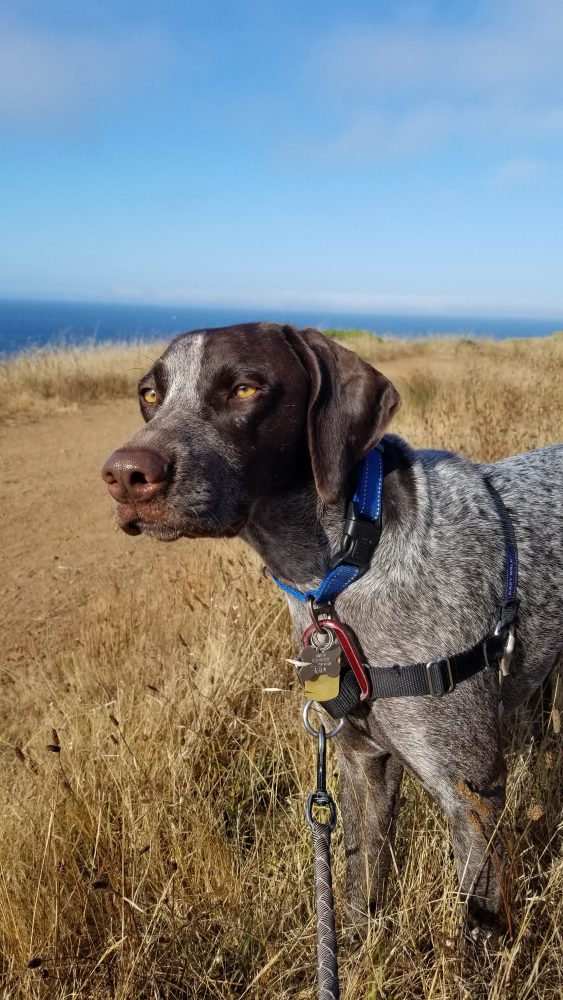 Hello, my new family! I am Leo. I'm considered myself a cute and very handsome pint-size GSP. I love hanging out with other dogs, I actually like it best when there are other doggie siblings around. I also think of myself as quite smart because I know those things that are called 'basic commands'. I love sitting right next to my trusted human the most because it feels so safe to be loved. To be honest, I'm a little bit new to the human world, but so far I'm loving it. Don't even get me started on this wild thing called a 'car ride!'. It's quite fun I think, and I would love to do it more often. There are so many things I want to explore and learn that if given the chance and proper introduction, I am sure I would love it. Please consider bringing me home!
Note: Due to a severe lack of proper socialization early in life, Leo requires an adoptive home experienced with GSPs and willing to put in the time needed to continue his socialization and training. Training will also be required as a condition of adoption.
| | | |
| --- | --- | --- |
| Status: Available | Location: San Francisco Bay Area, CA | Adoption $: $360.00 with a $50.00 refund upon completion of a positive-reinforcement training class from a trainer on our training list, or approved by us in advance. Training is required for dogs ages one to three years old. |
| Weight: 55 pounds | Age: 2 years | Kids: Teenage and older |
| Other dogs: Good with other dogs | Cats: Unknown | Hunting: Unknown |
Thank you to Leo's sponsors!
Won't you sponsor Leo?