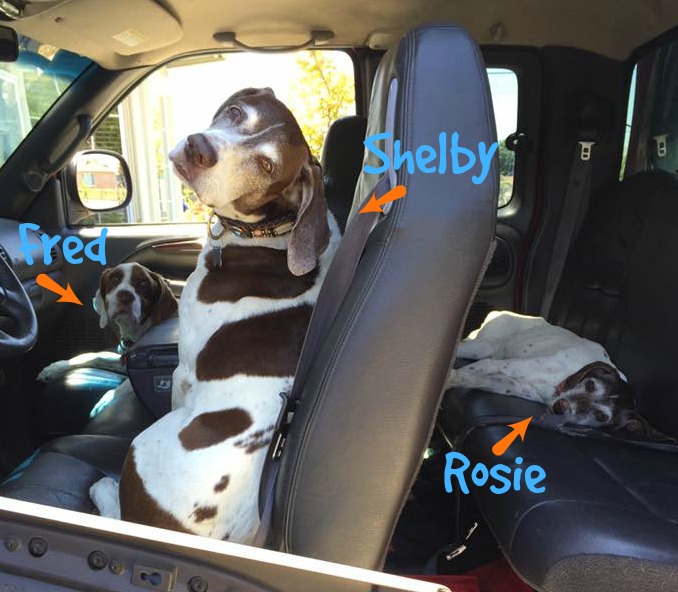 Shelby, Rosie and Fred are the GSP Mighty Three! These three GSPs share a foster home and they all have their part to play. Shelby's the cute young'un that is keeping the oldies moving – she especially likes to show off to the other dogs how she can get on the back of the reclining chair. Rosie is the sweet senior lady who keeps the spot on the couch perpetually warm. Fred is the older gentleman who has learned how to mesh as one of the team.
How can you help the GSP Mighty Three? This terrific trio also means triple the vet bills. At 14 years old, Fred struggles with anemia and we recently discovered fluid in his abdomen and lungs, which is being treated. Rosie is a Forever Foster Dog and has the typical ailments of an older girl. We're treating Shelby for ongoing ear infections which have made her deaf. They may have a few health issues, but they're a great GSP team!
Please consider donating to their fund to help with vet bills and needed supplies.

The GSP Mighty Three Thanks You!