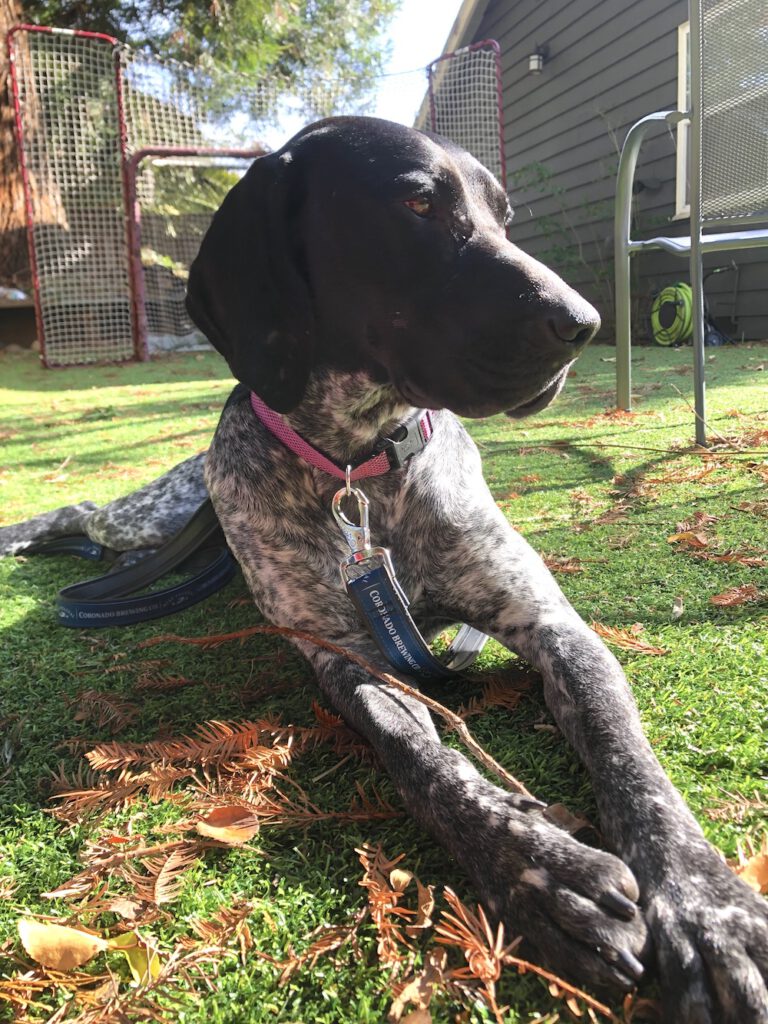 Where's Waldo? In a foster home waiting to find his forever home! This photogenic 4 year-old boy has been referred to as a "wonderful dog" by his foster home. He is easy to care for and eager to please! He also walks nicely on leash and is an all-around gentleman GSP. We're still getting to know him, including whether he's a good match for other dogs in the home, so watch this space for updates. If you have a spot in your home for Waldo, he'd love to finally be found by his forever family!

| | | |
| --- | --- | --- |
| Status: Available | Location: San Francisco Bay Area, CA | Adoption $: $360.00 with a $50.00 refund upon completion of a positive-reinforcement training class from a trainer on our training list, or approved by us in advance. |
| Weight: 67 pounds | Age: 4 years | Kids: Teenage and up |
| Other dogs: Still investigating | Cats: Unknown, likely no | Hunting: Unknown |
Thank you to Waldo's sponsors!
Cynthia L.
Won't you sponsor Waldo too?