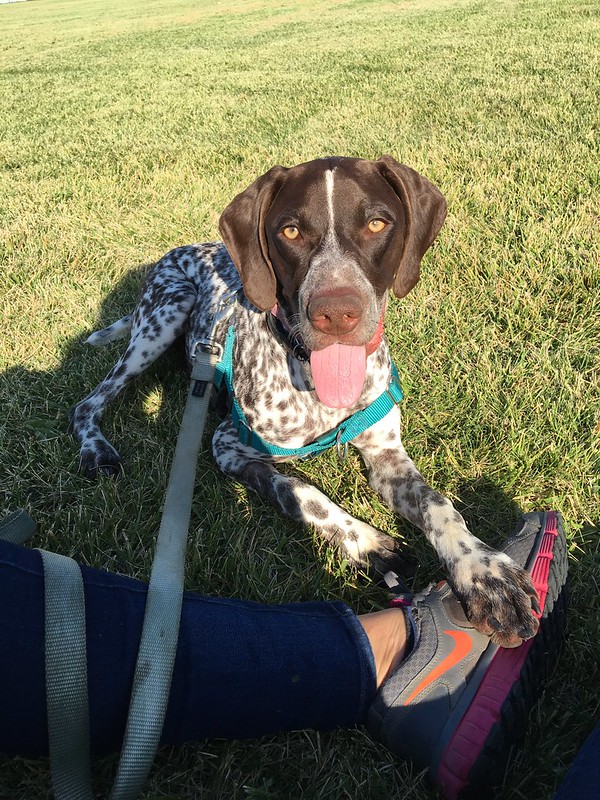 Meet Willa! This sweet girl is about four years old and is looking for her forever home. She loves to follow her human companion all around the house and snuggle anytime they sit down. She's playful, energetic, and athletic so she would make a great running buddy! Willa is very gentle around children, but does not do well with other dogs in her home. She is still getting used to car rides, so Willa would do best with a family that stays home most weekends and can take her on local adventures, and that will work with her on training to get more accustomed to the car. Willa has also had some anxiety in the past that a patient owner may need to work through. If that sounds like you, then Willa would love to meet you!

| | | |
| --- | --- | --- |
| Status: Available | Location: San Francisco Bay Area, CA | Adoption $: 360.00 with a $50.00 refund upon completion of a positive-reinforcement training class from a trainer on our training list, or approved by us in advance. Training is recommended for Willa. |
| Weight: 50 pounds | Age: 4 years | Kids: 6 and up |
| Other dogs: No | Cats: Unknown | Hunting: Unknown |
Thank you to Willa's sponsors!
Jessie E.
Won't you sponsor Willa too?