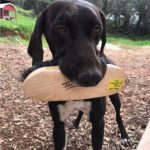 Bunny thinks its a great idea for the horses to get groomed.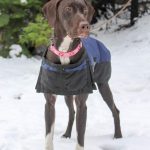 Young Bunny is loving life these days, she's hitting the snow with her foster family and showing them how to climb those hills! She's full of energy and is fast learning how to be a perfect family dog.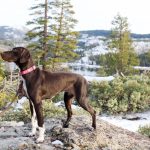 Hello Bunny! It may not be Easter yet, but we're celebrating early with the cutest bunny ever. This girl is brand new to our foster program. We know so far that she is a total cuddle bug with humans and dogs alike! We'll keep getting to know this adorable gal. Watch this space for updates!