Guardian Angel Donors – We need YOU!!!

You helped us help those GSPs at death's door in shelters. The older dogs that no one else wanted. The GSPs needing surgery and rehabilitation that others had given up on. Now you can do even more. Become a Guardian Angel! With your recurring monthly donation, you will ensure that funds are available year-round to take care of the foster GSPs. Just $10 per month provides flea & tick preventative for two dogs. $25 a month provides heartworm preventative for ten dogs. $100 a month means we can provide life-saving surgeries.
Give the gift of a second chance to a deserving GSP! Go to our Guardian Angel page and choose your amount, or read about more payment options. Be their hero today!

---
Donate right now!
Any donation you can make will be greatly appreciated and will go toward costs involved in caring for rescued GSPs. No amount is too large or too small.
Donate today and feel the joy!

If you prefer, you can Print and Mail Your Donation: Donation form
---
How does your donation help?
Here are some of the ways your donations benefit GSPs in our care:
$5 = Five days of pain medication
$10 = Flea treatment for 2 dogs
$25 = Seizure medication for 4 months
$50 = Vet visit or heartworm test
$100 = Vaccinations for 4 dogs
$150 = Dog food for 3 months
$250 = Spay & pain meds
$500 = Dental cleaning
$1000 = Emergency vet visit
$5000 = Orthopedic surgery (knees, hips, spine, shoulders)
$50000 = Funds vet costs for a year
Vet care costs continue to rise. We don't turn a dog away simply because s/he is older or requires extensive medical care. Your donation does make a difference.
---
Company Matching and Volunteer Grants – Making Your Gift Do More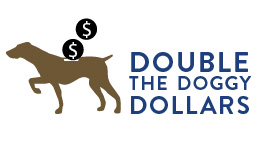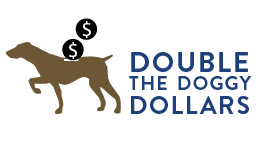 Be sure to check what your employer offers. With just a few minutes of your time, you can make sure your gift goes even farther! A company match is when companies provide funds to match an employee's donation. Ratios are most often 1:1 but can be higher. Some companies have minimum and maximum matches per calendar year. Retirees and spouses may be eligible as well. Couples with different employers may be eligible for a match from each employer. A volunteer grant is when companies provide either a set monetary donation for every hour an employee volunteers, or provide a grant once the employee reaches a certain threshold. Make your volunteer hours count even more!
Some employers will contribute to a non-profit organization on your behalf once you designate the cause, or make a charity donation in honor of your service or leadership.
Information you may need: NorCal German Shorthaired Pointer Rescue, Inc, PO Box 933, Menlo Park, CA 94026. Our Tax ID is 26-0129307. If you have any questions please contact us and we'll be happy to help.
Just a few of the companies that offer matching and/or volunteer grants: Adobe, Altria/PhilipMorrisUSA, Ameriprise Financial, Big Heart Pet Brands, Blue Shield Cares, Bechtel, Bristol-Myers Squibb, Dealey Renton & Associates, Esurance, Gap, Bill & Melinda Gates Foundation, GE, Genentech, Global Impact, LinkedIn, Kaiser Permanente, Microsoft, Safeco, SanDisk, SMART, SVB, UBS, UPS, UWBA, Verizon Foundation, and Yodlee. Oh, and a couple of tech giants we are not allowed to mention by name!
---
Employee Giving
Many employers offer convenient payroll deduction to make your giving easy, whether a one-time gift or a monthly Guardian Angel donation. Check with your HR department to sign up.
United Way – Did you know? United Way allows you to designate any non-profit (that's us!) to receive your United Way contribution, via payroll deduction or a single amount. Check with your local United Way!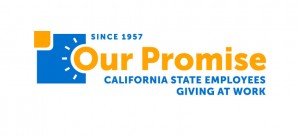 California State Employees – you are eligible to donate via payroll deduction as part of the Our Promise: California State Giving at Work Initiative, our code is 25893.
Search on our full name: NorCal German Shorthaired Pointer Rescue
---
Tribute Giving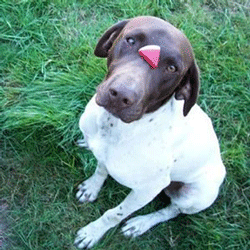 Tribute Giving provides a special way to reach out to family and friends in a meaningful way while providing support for NorCal GSP Rescue's dogs. When your Tribute Gift is received, we will send a card or email to the person you designate, in your name. The amount of the gift is not mentioned.
Memorial gifts allow you to celebrate the memory of those special individuals in your life. It's a way to honor those who cared so deeply about animals during their lives. You can also commemorate the life of a beloved companion animal.
Honor gifts are special gifts to make in honor of a birthday, anniversary, adoption day, or any special occasion. They celebrate the special people and animals in our lives.
Be sure to visit Tribute Giving for more information and to view Tributes. We can also work with you to set up a special tribute fund for a memorial, wedding, or other occasion – simply contact us.

---
Sponsor a GSP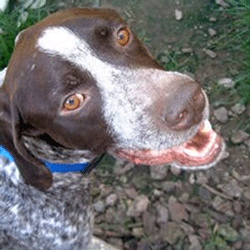 Maybe you aren't in a position to adopt right now. Do the next best thing and sponsor a foster or Forever Foster GSP! You'll be acknowledged as that dog's sponsor, and you'll be making sure that GSP is well cared for. You can sponsor more than one GSP, and each GSP can have more than one sponsor. Available for both one-time and Guardian Angel recurring sponsorships.
Read more about our Sponsorship Program and consider making a sponsorship donation now.

---
---
Donor Advised Funds – learn more
---
All funds raised will be used to benefit our programs and animals.
If a particular need has been met, any funds above and beyond will be used to help other dogs in need.
We use PayPal for online donation transactions because it is the most cost-effective system for an organization of our size.
We are a 501(c)(3) non-profit corporation; all donations are fully tax-deductible under section 170 of the Internal Revenue Code. Our Tax ID number is 26-0129307. Please let us know if you wish your donation to be anonymous. Need help or have questions? Email us. As always, thank you for your continued support!
---
Check out the Shop and Help page too!