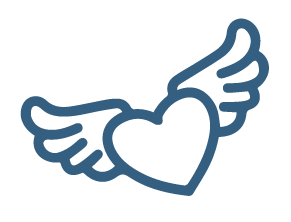 With your monthly Guardian Angel donation, you'll feel good every day knowing you are making a difference. It's easier on your budget and you'll get two special newsletters a year giving you the inside track. It also helps us plan better since foster dogs have needs all year long. 
Your recurring gift of:
$25/month – just $6 per week – provides the vaccinations a rescued GSP needs
$50/month provides a vet visit for a lucky dog
$100/month provides pain meds & joint supplements for a senior GSP
Your amount select a figure that's meaningful to you 
Please give a helping hand to dogs in need. They are counting on you!
More ways to become a Guardian Angel:
Use your bank's online banking or bill pay system - send to NorCal GSP Rescue, PO Box 933, Menlo Park, CA 94026, and note Guardian Angel in the memo/account field.

Sign up through your employer's workplace giving program.

Use our dedicated page on Network for Good.

Low tech? Mark your calendar and mail us a check each month yourself!
Give the gift of a second chance to a deserving GSP! 
Become a part of this very special club and provide life-saving care to GSPs in need!
Huge thanks to: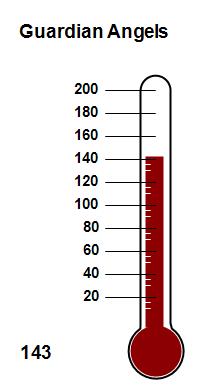 Anonymous (multiple)
Catherine Acly & Mac MacNaughton
Daniel Aleman
Greer Alley
Steve Ameral
Sandy & Roy Amundson
Marilyn Anderson & Sam Grader
Susan Andre in memory of Mark Sawyer
Angie & Bob Anthony
Alaina & Ryan Bailey
Barbara Bauer
Brad Beals
Leslie & Matt Bonneau
Jessie Bremer
Marjorie Bullock & Nina Harrison
Anna Burkholder
Teresa & Chano Camarillo
Beth Campell
Carolita Carr - in memory of my late husband, Jim Carr
Jane Cavanaugh - in loving memory of sweet Savannah, my best GSP friend for 18 year
Tina Tuma and Gilbert Chang
Heather Choi
Patrick Collins
Stephanie Cooper
Diane & Jim Coward - with Bandit and Zinga
Anna Dager
Chesere Daniels
Erica Day
Claire & Art DeCamp
Nyki DiVecchio
Wesley Dong
Yokaira Duverge
Claire Erskine
Mara Feeney
Jonathan Fong
Heather Forshey
Eddy & Lisa Francisco in memory of Luke
Albert Fu & Julie Tokunaga
Barbara Gale
Kim Gillilan - In memory of Fred and our two GSPs Buddy & Spot
Steffi & Russ Glenn
Marie Glynn
Darrell & Linda Graham
Joann & Mike Gravely
Joy Guidera
Natalie Gutierrez & Jim James
Kimberly Haas
Aaron Hagadorn
Suzanne & George Haley
Suzanne Hansen
David & Marlyn Hardesty
Corinne & Travis Hayhurst - in memory of Buckley
Jolena & Jimmy Hearn in memory of Dodge
Eric & Alexia Heckers
Andrew Hill
Heather Hill & Chris Mazlumian
Susan & Donald Hill
John Holmes
Lola Hupp-Wilkins
Samantha & Michael Indaburu
Wendy Jacobson
Chris Kafitz
Scott & Patti Jo Keniston
Jamie Kitz
Gina Klomp
Patricia & Tom Kuehl
Edward & Eleen Kutch
Cheng Lam
Lesley & Brian Lamb
Kelly Lawrence & Christi Woodards
Patti Lehman
Dan Leighton
Jenna Lewis
Kai & Jeff Lindland
Andrea & Jim Lipowski
Jeannie Lyle
David Macaskill
Lisa Manning
Tracie Martin
Lisa Martinez-Ronan - For Bailey, my angel! I will love you forever.
Laura & Brett Mayhew
Jenn Mayrand
Paula & Ray Mays
Nick Melo
Nicole Mezo in memory of Duke
Andrew Miller
Deirdre & Shankha Mitra
Heidi Munzinger
Eric Nagel
Lory Nagel
Chelsea Oliver
Erin & Tim Olsen
Cathy Olson
Carole Palagyi
Eileen Parkinson
Paula Plackemeier
Sarah Poe
Michele Pogue
Ken Murray & Rebecca Radtke in memory of our beloved Blue, who left us far too soon. Blue Dog is forever in our hearts.
Ron Kirgan & Dee Ramirez
Chrissy & Paul Rojas
Vicki & Bruce Rosenthal
Lisa Rowe
Michael Ruiz
Denise & Mike Sanders
Michelle & Ruben Santos
Janelle & Doug Schneider in loving memory of GSPs Otto, Ilse, & alum Liesel, and in honor of alums Gerde & Oskar
Jules Schoolmeester
John & Rhonda Schulke in loving memory of Franz
David Carnell & Carissa Schumacher
Colleen Seal
Cathy Sebala
Mark & Jenn Sheffield
TJ Shively
John Shott in honor of Zoe & Heidi Munzinger
Jacquie Siemens
Sue Simon & James Cribb - Sonoma Dog Camp
Regina Sommers in memory of Parker
Lynn Sosa
Melisa Stefas
Dajanae Stitts
Nancy Strickland
Trisha Struck
Wataru Tamaishi
The Tan Family, in gratitude for Benson and in loving memory of alums Cyrus, Leroy, and Flo.
Jeralyn Terry
Kathleen & Mike Teslar
Bryn & Scott Thenell
Scott Tuma
Catherine Tumility
Leanne Ulvang
Lindsay Volle
Denise Wagnon
Michelle Walker
Cheryl Warner
Jeff Warner
Chuck Weber
Josh Weber
Andrea Wheeler
Nannette Wilkinson
Heather Wolford in honor of our rescue, Otto, who is just the best
Diana Wueger
Anna & Kenneth Zankel
Tracy Zhou