25th Anniversary Rescue Reunion & Auction
Save the date! October 1, 2023, 1 - 4 pm
Amador Valley Community Park in Pleasanton, CA
In-person reunion plus online silent auction!
Check out our event page for more details!
Help us celebrate our 25th year!
This is a free event and is open to all GSP lovers!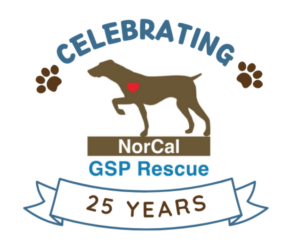 The 2024 Contest has ended.
But there is still time to Reserve a Day and Order your Calendar!