Thank you to our sponsors and supporters! We would like to thank these businesses/corporations and sponsors for their support.
---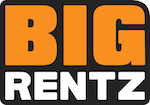 BigRentz specializes in the rental of boom lifts, scissor lifts, forklifts, telehandlers, dirt and excavation equipment, and jobsite services to meet the needs of businesses and contractors alike.
BigRentz is innovating the way construction equipment is rented. A full-service online equipment rental network, BigRentz is the leader, and your "One Call Does it All" source for heavy equipment rental, connecting over 8,000 rental yards throughout the US.
---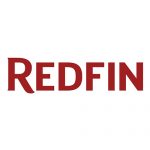 Redfin is the modern way to buy or sell a home. Our mission is to redefine real estate in the customer's favor. That means utilizing the most up to date technology to browse for your next home on our website while also employing Redfin agents who put the customer first. Unlike other brokerages, Redfin agents are paid on your satisfaction, not a typical commission. We move faster with modern technology – getting you into homes first and showing your listing to more buyers. We strive to save our customer's money by offering a standard refund at closing while sellers pay just half the typical listing fee. This is how real estate would be if it were designed just for you, because, well, it was!
---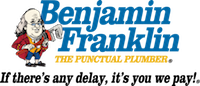 At Benjamin Franklin Plumbing Bay Area, we guarantee your satisfaction. All of our services are completed to a high standard and stand apart from the competition by ensuring that we do a prompt, thorough job every time. From plumbing installations to maintenance and repairs, our plumbers are highly skilled with years of experience. Let us deliver our guaranteed services promptly to your door!
---
Becoming a NorCal GSP Rescue sponsor is a win-win situation for you as a community-minded business. Your company will receive significant promotional value as a corporate sponsor. You'll feel good knowing your marketing dollars are helping people and dogs in the community. Our thousands of social media fans are always looking for ways to support our sponsors! Contact us today!
Information on General Sponsorship Levels
| | | | | | | |
| --- | --- | --- | --- | --- | --- | --- |
| Sponsorship Levels | Dog Lover | Bronze Paw | Silver Paw | Gold Paw | Platinum Paw | Top Dog |
| Sponsorship Amounts | 250-499 | 500-999 | 1000-2499 | 2500-4999 | 5000-9999 | >$10,000 |
| Company logo and mention on homepage | | | | 1 wk / yr | 1 wk / yr | 2 wks / yr |
| Social media mention | | 1 / yr | 2 / yr | 3 / yr | 4 / yr | 4 / yr |
| Newsletter mention | | 1 / yr | 2 / yr | 3 / yr | 4 / yr | 4 / yr |
| May provide collateral for inclusion in rescue reunion goodie bags | | | Yes | Yes | Yes | Yes |
| Company message and logo on website – corporate page | 2 years | 2 years | 3 years | 3 years | 4 years | 4 years |
| Logo size for corporate page | Small | Med | Med | Lg | Lg | XL |
| Px wide = | 150 | 200 | 200 | 300 | 300 | 400 |