There are lots of ways to support our dogs, many at no extra cost to you. Check them out!
---
Pet Rescue Rx – 100% of net profits come to us!

A brand new concept in pet medications. Competitive pricing for you, and a donation of 100% of the net profits of your order for our foster dogs. Pet Rescue Rx carries the exact same FDA and EPA approved pet meds that your local veterinarian does, but at significant savings for you. All leading brands, including Frontline Plus, K9 Advantix II, Advantage II, Dasuquin, Greenies and Heartgard. All prescription medications require approval by your veterinarian, and Pet Rescue Rx pharmacists will call your veterinarian for you to verify the order. Please select NorCal GSP Rescue during the check out process. Want to read a bit more first? Click here.
---
Chewy.com – free shipping for you, $20 for us!
---
Whistle GPS Pet Tracker – we receive 50% of each sale!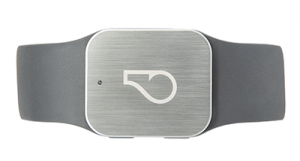 Lost dogs can't call home, so NorCal GSP Rescue has partnered with Whistle, a GPS Tracker for pets, that lets you monitor your dog's location at any time of day. Use this link and get $15 off with the promo code SHELTERLOVE. Whistle's device attaches to your dog's collar and tracks movements throughout the day so you know what s/he is doing when you're not around.
---
Amazon – Two Ways to Make a Difference
Amazon Smile is here!

Another way to help the dogs! We receive 0.5% when you use this link, or when you select NorCal GSP Rescue (aka NorCal German Shorthaired Pointer Rescue, Inc) while shopping at smile.amazon.com. Same great shopping experience.

Don't forget to check out our Amazon Wish List!

Wish List!
Donate While You Shop with iGive! Easy, Free, and it really helps!
| | |
| --- | --- |
|   | With iGive.com, you shop, and we win! Help NorCal GSP Rescue for free! A portion of each online purchase is donated when you shop from the merchants below via iGive.com: Over 1750 online stores, including eBay, Land's End, staples, JCPenney, Barnes & Noble, Overstock.com, drugstore.com, Office Depot, QVC, Expedia, Home Depot, HSN, Best Buy, Drs. Foster & Smith, Gap, Buy.com & Nordstrom. Buy gift cards to use at local stores, and as gifts of course! Download the free iGive button for your browser and you'll be donating automatically – nothing to do or remember! More info and how to sign up here. |
Pointer Ridge wines – helping GSPs one cork at a time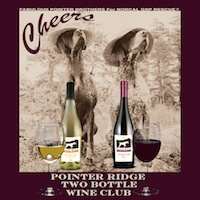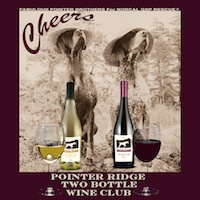 Check out our Pointer Ridge wines! Over 50 varieties of wine to select from, and your choice of your own custom label! That's right, you can put your very own dog right on the label.
Or, stick with one of our three clever labels in your choice of varietals.  There's White to the Point, Rambunctious Red, and Point Me to the Bubbly – conversation starters for sure!
Read all about it, and learn about 1 cent shipping. You'll work with the Personal Wine Consultant to select or design your label and place your order. Cheers!
---
Zazzle – Personalized on-demand stuff!

Visit our store at Zazzle! Tons of PERSONALIZED GSP and NorCal GSP Rescue merchandise, perfect for the entire family! Your shopping benefits our rescued GSPs! See just some of the Cool GSP Stuff in the side panel and click through to view more! >>>>>>>>>
---
NorCal GSP Rescue Tees, Hoodies, and more! Our eBay store
---
NuVet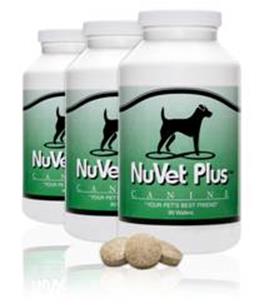 NuVet Plus for Canines provides the very best human-grade, natural ingredients available, and utilize the latest advances in medical, veterinary, and nutritional science.
Why Choose NuVet Plus?
On the forefront of pet health since 1997
Manufactured in a U.S. human pharmaceutical FDA- registered laboratory
Natural, human-grade ingredients
Strict adherence to Good Manufacturing Practices (GMP) and Standard Operating Procedures (SOP)
Loaded with antioxidants, amino acids, herbs, vitamins, minerals, and more
Cold-processed using a patented paddle-drying process to retain the rich nutrients found in each ingredient
Safe for dogs/cats of all ages, including pregnant females
To order, call 800-474-7044 and use Order Code 53417, or visit NuVet.com.
Recommended by Suzie, NorCal GSP Rescue alum Class of 2007 – "My coat has never looked better!"
---
Hale Pet Door

Hale Pet Door has been building the world's finest pet doors since 1985. Made in the USA, models are available for doors, walls, patio doors, French doors, screens, and windows. A great way to give your dog outdoor access without inviting neighborhood cats and raccoons in! Hale's Rescue Rewards program gives us 10% of the cost of the pet door when you tell them you've adopted a pet and saved a life! You also receive that same 10% discount off your order. Just order from their website and let them know on the online order form that you adopted a GSP from us or a shelter; mention this offer if you order by phone 800-646-4773.
---
BISSELL's Partners for Pets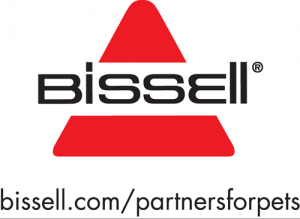 NorCal GSP Rescue is proud to be a Partner for Pets! BISSELL and LostPetUSA.net have teamed up to help organizations like ours raise money, and now you can help too! A portion of your purchase will be donated to us!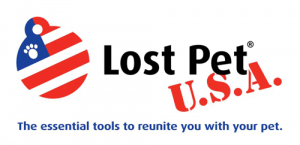 It's simple.
· Shop pet products on www.bissell.com
· Enter the code ADOPT at checkout
· Then select us! Learn more at www.bissell.com/partnersforpets.
---
The Bark – The Ultimate Dog Magazine

---
Kuranda

Kuranda Dog Beds
Buy a bed for your dog, and donate a percentage of the proceeds to NorCal GSP Rescue! You can also donate a bed for a foster dog!
---
The above providers donate a portion of sales to benefit our group and we appreciate their support. We make no representations or endorsements as to any aspects of these third party products or services, and we are not responsible for the contents of any linked site or any link contained in a linked site.
---
If you are interested in giving a cash or in-kind donation, please visit our Donate page to learn more! Also check out our Free Ways to Help page. For questions, contact us!