---
Holiday Break December 20 - January 3
To give our hard-working volunteers some breathing room to rest and spend time with their families this holiday season, we will be mostly closed from Dec 20 - Jan 3. Volunteers will respond to your questionnaires and inquiries as time permits, and we'll be back in full swing in January.
---
Thanks for your interest in adopting a rescued GSP. This questionnaire is the first step in our adoption process.
Our primary adoption service area is Northern California and Northern Nevada. While priority is given to residents within our service area, we now accept questionnaires from residents in the western United States and Canada. Specifically California, Washington, Oregon, Alaska, Nevada, Idaho, Utah, Arizona, British Columbia and Yukon. 
An important note: We do not ship dogs. You must come to Northern California to meet and pick up your new dog. 
For Southern California residents, we ask that you first work with The California GSP Rescue, our colleagues will be happy to assist you. Southern California residents USE THIS FORM. 
For Oregon, we ask that you first work with GSP Club of Oregon Re-Home Referral, our colleague Patti is an excellent resource for Oregon. Contact Patti. 
For all other areas, find a rescue in your area via the Regional Rescue Group List through National GSP Rescue.
Because almost all of our dogs come to us with unknown histories, we don't adopt to families with children under 6 unless we have a dog known to be good with younger children, which will be specifically noted in the foster dog's posting.
---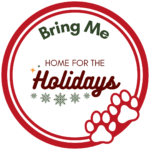 Holiday adoption special on select dogs that have been in rescue an extended period of time! Now through December 31, receive $250 off in honor of our 25th anniversary of savings GSPs in need!
The details: When you see this icon on a dog's posting, that dog's adoption donation is reduced by $250. Valid through Dec 31, 2023, when you submit an adoption questionnaire or complete the adoption by December 31, 2023.