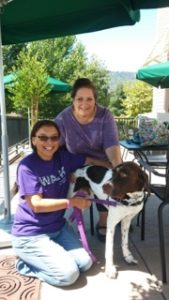 Bobby's been one of the most popular adoptable dogs we've had in rescue in a long time. We could have adopted him out ten times over! It helps when you get along with everyone and everything—even cats. Bobby met his perfect match and will get to go to work with his new mom. Have a great time, Bobby. We should have cloned you when we had the chance.
Thank you to Catherine and Mac for fostering Bobby, to Erica for managing him while in foster care, and to Heather and Vicki for working with the adopters.
Update: Bobby is now a therapy dog! Watch this video of him spreading smiles.