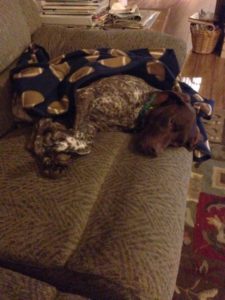 Just in time for the holidays,
Georgia
is home! This sweet gal was adopted by a wonderful family who are repeat GSP adopters. They just can't get enough of these amazing dogs! Sounds like Georgia will have the wonderful life she deserves. Wishing the whole family lots of happiness together!
Thank you to Tara and family for fostering this little gem of a GSP.
Adopted December 2014