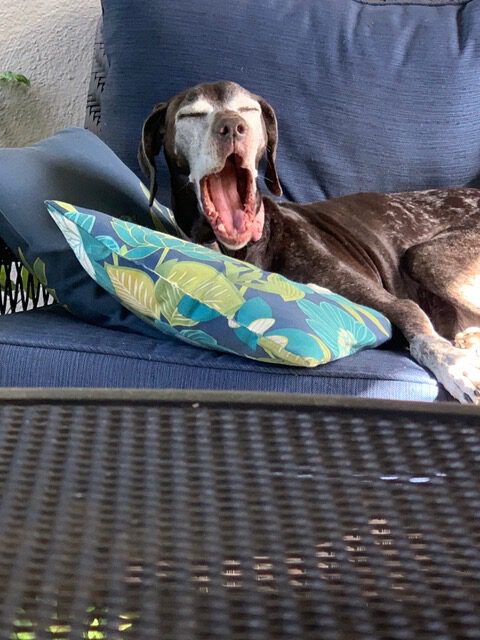 It is with a broken heart that I write to tell you that our sweet girl Sunny has left us.
She had been through quite a lot over the last year. Diagnosed with an inoperable bladder mass, emergency surgery for bloat, and a bad case of the flu. We're lucky she stayed with us as long as she did, thinking about it. She recently developed a number of serious UTIs and last week was afflicted with vestibular syndrome. "Old dog" disease was something I had never heard of, but it quickly became apparent she wasn't recovering. She was in a great deal of distress and coupled with her latest UTI, we made the difficult decision to send her to rainbow bridge with the help of Dr. Winnick of Peaceful Pathways. It's always such a terrible decision to be faced with. I hope we made the right choice.
Sunny was such a wonderful part of our family. She was eager to go on walks at the park, hikes in the mountains, or strolls along the beach. She was just as happy going on an adventure as she was hanging out on the couch. She was independent, definitely her own dog, as long as she knew her people were nearby. She would check in to make sure we were okay, and then curl up on the couch or on her bed. We will miss her bright eyes, movie star lips, and little eyelashes.
Old dogs are really the best. They have it all figured out. It's too bad we don't get enough time with them.
Bart and April