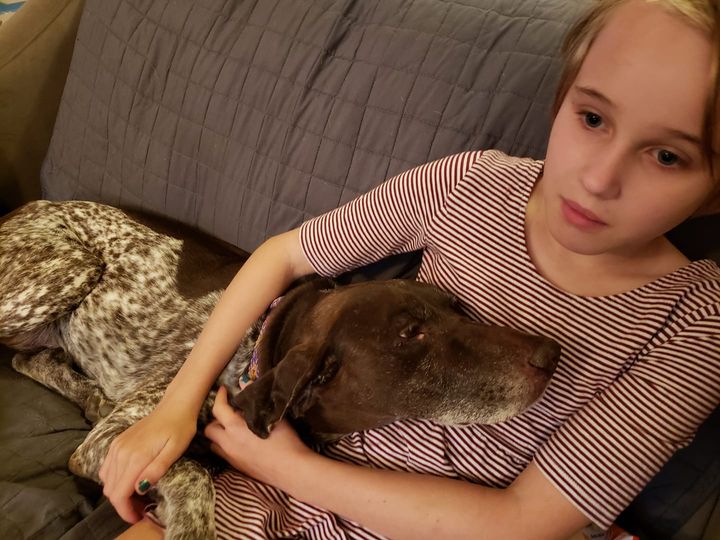 Frannie, 5/24/2005-8/18/2021
Frannie came to us at the age of not-quite-eleven, full of fears and unsure about her new life as a city dog. At the time our youngest child was five years old, too young for us to be considered to adopt most of the dogs who caught our eye, even though we already had a lively young GSP in our house. But Frannie was special: her foster family noticed how she responded to children and realized that this was a dog who needed to live with kids.
From the start, Frannie and our oldest child were best friends. Frannie waited by the door all day for her buddy to return from school, and when the pandemic hit, Frannie lived her best life because all of her people, and especially her favorite person, were home all of the time. Her best friend was by her side right up to the end.
We only had her for five years but she was the sweetest dog we've ever had: never a sign of bad temper, never a loss of patience. When strange toddlers asked to pet the doggie, with Frannie you could always safely say yes. She was silly and lively right up until her last days, and she left a hole in all of our hearts. We will miss her forever.