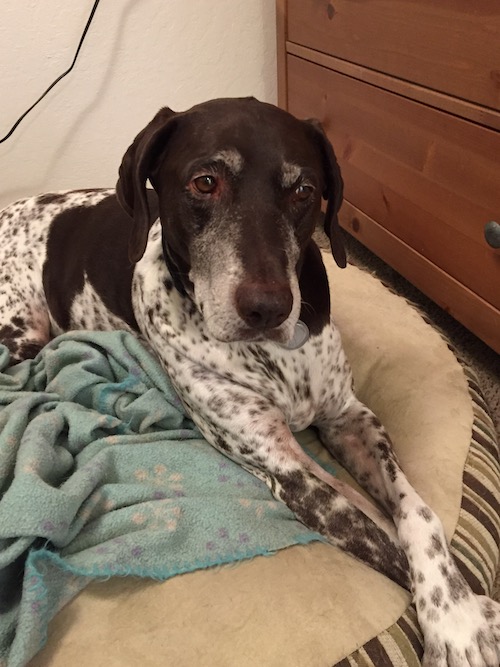 It is with a heavy heart that we share the passing of our sweet boy Murphy on 4/27/2020. His name was Stevie when I adopted him back in February 2009 and he was estimated to be 8-10 months old. He quickly became a part of the family with the help of my brother's GSP Porter. Even with Porter's help and a lot of cheese it took him a couple months to settle in. He was always the happiest outdoors and cherished his daily walks and weekend hikes. He never missed a gopher hole, taunting squirrels or a stray cat that he would desperately want to chase. My fiancee's sister lived with us for a while and Murphy became best friends with her husky – he taught her the art of pointing which was so fun to see.
He will be remembered for always greeting us with a toy when we got home, always wiggling his tail, loving hikes, loving cheese and life in general. He never met a person or dog that he didn't want to be best friends with.
Murphy will always be in our hearts.
Thank you for all you do.
Seth