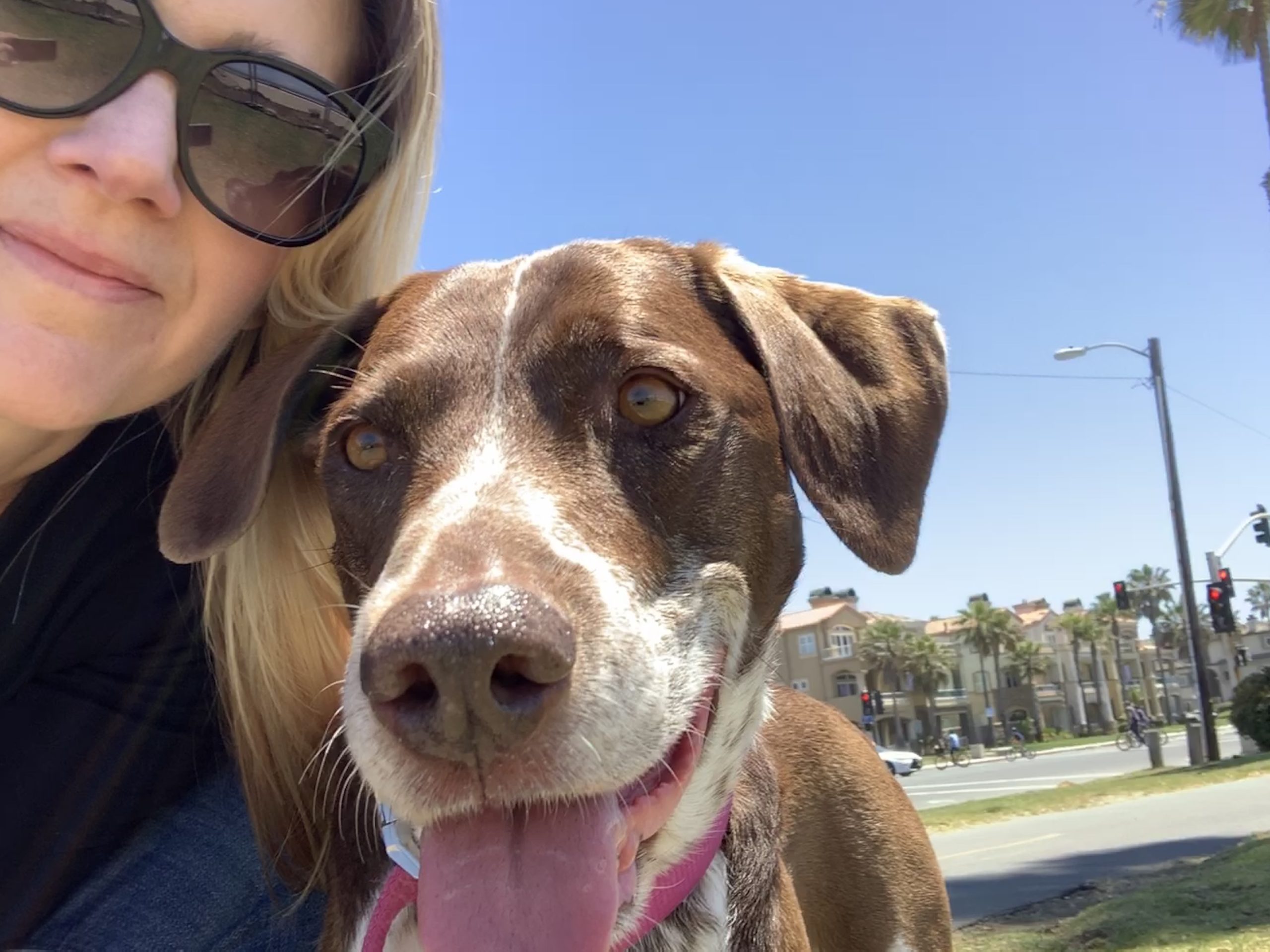 With an extremely heavy heart, I had to say goodbye to Vixen on Tuesday. She is now cancer-free and chasing ground squirrels on the other side of the rainbow bridge.
For those that don't know her story, she landed in a shelter in Modesto after she had been found wandering. She sat there for 45 days and was one day away from being put down when they called @norcalgsprescue who took her in and placed her in a loving foster home where she learned basic manners with her foster mom, Sally. Almost a year later I was looking for a dog and evaluating breeds when I got to the German Shorthaired Pointers. I found Vixen on Norcal's site and loved the idea of an older dog with some training!
Vixen came home with me in Dec 2015. It was a bit rocky at first, as she was anxious and very fearful of people. However, our bond was instant and she became my fierce protector, even from the likes of the Amazon delivery man. Once she warmed up and decided you were ok, she loved hard. I loved watching the circle of people that she loved keep expanding.
Outside of her posse, her favorite things included chips, fries, and chicken….all food, really. She lived for her agility classes (and the treats that came with them). Our move to SoCal couldn't have made her happier, as she practically skipped down the beach trail, on which we logged many many miles.
They say the hardest part of owning a dog is saying goodbye. I will be forever changed and grateful for having her in my life. Go rest high on that mountain…..your work on earth is done.
-Jodi Swift